OUTDOOR LINE – designed for intense outdoor training
Due to the increasing trend of outdoor training, this line aims to offer a new opportunity to all fitness professionals.
New outdoor areas just outside the gyms, athletic fields, new disciplines such as military training and urban fitness, all these factors led to a single need: to have functional fitness tools able to face all weather conditions, from sun to rain.
Kwell designed this new product line keeping the shape and functionality of the traditional tools, but using new technical materials, with double thickness and special surface treatment.
KWELL OUTDOOR LINE – designed, produced and tested in Italy.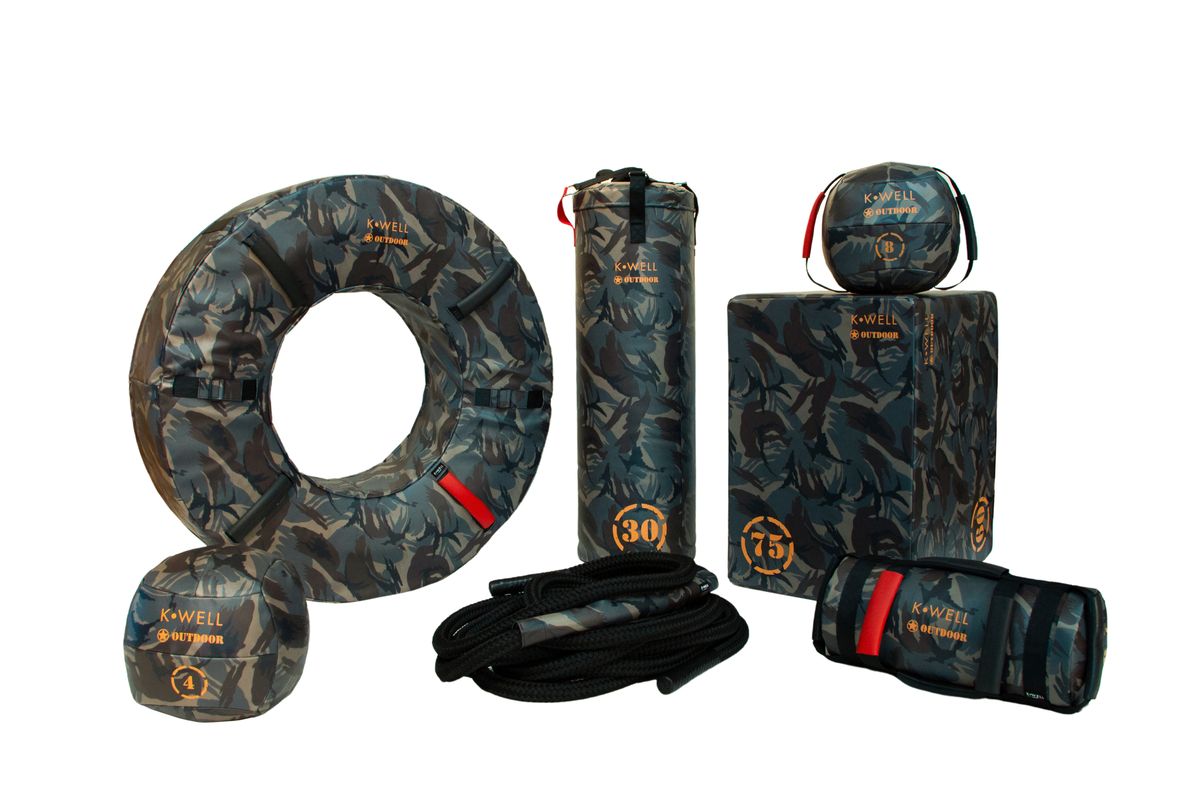 TECHNICAL DETAILS:
MADE IN ITALY
Material: Camouflage PVC
Heat resistance: -30° C / +70° C
Tear resistance: 30 kg su 5 cm
Wrinkle resistance: 100,000 cycles without cracking
Triple waterproof system
Antimicrobial
Protected from UV-rays