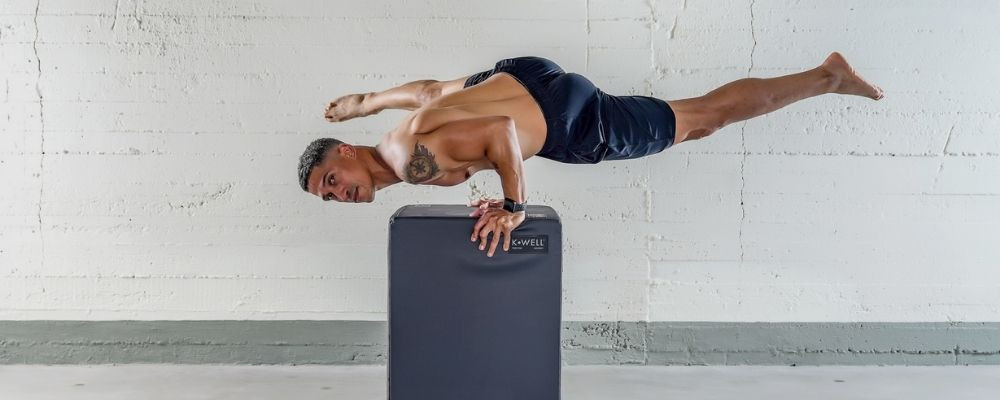 PLIOBOX
La selezione professionale di box fitness per allenare la pliometria e la forza esplosiva.
I pliobox, conosciuti anche come box pliometrici, sono strumenti molto in voga nel panorama del functional e del cross training. Estremamente solidi, versatili e funzionali, i box per la pliometria sono un valido strumento per allenare la forza esplosiva, la propriocettività e il condizionamento muscolare. 
In legno, in ferro oppure in confortevole materiale morbido, i box sono disponibili in varie forme, misure e dimensioni. I nostri soft pliobox, ad esempio, sono 100% made and designed in Italy e sono realizzati con materiali e tessuti d'altissima qualità, ideati per attutire urti e vibrazioni e per preservare la sicurezza dell'utilizzatore nel tempo. Dal Plio All-In-One, capovolgibile e dunque utilizzabile nelle 3 diverse altezze, al Dadobox, il must-have delle functional and fitness boutique, 4 parallelepipedi di diversa dimensione impilabili l'uno sull'altro per l'allenamento della forza esplosiva incrementale, al Monolitik, il pliobox pensato per l'allenamento di coppia, nonché un valido sostituto di panca piana, ai Soft Jerk Box, per l'attutimento della caduta del bilanciere.